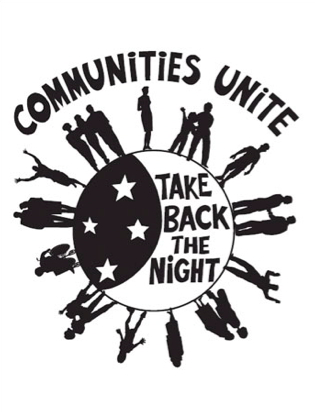 Last night the Women's Center concluded this year's Violence Awareness Week with the always amazing Take Back the Night. This event, half speak-out for survivors of violence and half empowering march around campus, never ceases to impress me. The stories that survivors share are moving reminders of the effects that violence has, and to be able to share such intensely personal experiences with a large audience shows a true depth of courage.
The fact that this event received so much support from the Ramapo community made it even more meaningful. I have attended this event since I started at Ramapo back in 2008, and to see that it still makes a big impact on our campus is heartening. The volume of both the number of people in the march as well as their voices is something that people could not ignore last night, and I hope that the messages we tried to impart last night remain firmly etched in the Ramapo community's consciousness.
I have had the honor of organizing this event for two years now, and I could not have asked for a better way to finish my last Violence Awareness Week. My deepest gratitude goes out towards everyone who made last night as wonderful as it was, and I can't wait to see how this event grows in the future.